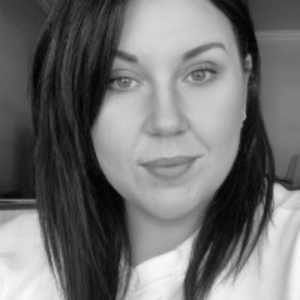 About Me
I am currently employed as a Graphic Designer and Social Media Executive for a company named the Social Editor. My role consists of designing various creative advertising content for media; including print for example brochures, leaflets, posters, signage and social media adverts, while constantly maintaining strict brand guidelines and ensuring connections to target audiences.
My previous experience includes employment as a Graphic Designer for Tailor&Wolf, an Interior Architecture firm based in Trim, Co. Meath. My role there consisted of designing logos/signage and developing a suite of brand packages/ identities for customers and potential clients. In addition to this, all the social media platforms were managed by myself with sole responsibility for driving traffic to our website and lead generation. I also produced numerous marketing and promotional material used for client facing and sales leads.
I am innovative, naturally creative and results-driven. I have extensive transferable knowledge from my work experience to date which includes; critical thinking, organisational skills, presentation skills, concept formation, self discipline and time management. 
I work well under pressure, can manage multiple projects simultaneously and would consider myself a cross-functional team player. 
In my spare time, I have established a small online business called "The Happy Cabbage Illustrations" and have created a strong online presence to help grow, promote and encourage a wide range of new and diverse clientele. I understand the importance of marketing strategies and targets, and I am experienced in developing a creative approach to these.

The Social Editor
Graphic Designer & Social Media Executive 
2022-Present
Tailor&Wolf
Graphic Designer & Marketing 
2019 - 2022
Rooneys Homevalue
Marketing & Sales Assistant 
2017 - 2019
Arc Royal
Factory Work, Production Line 
2016 - 2017
Supervalu
Sales Assistant & Supervisor  
2013 - 2017
Employment History & Skills
Throughout my career I have gained many transferable skills, these of which I use daily. I am proficient in Adobe Photoshop, InDesign, Illustrator, After Effects and have a passion for photography. I have excellent experience working directly with clients to pinpoint identify their business needs and I have the ability to create effective and innovative designs to convey desired ideas.
I would consider myself a problem solver and have the ability to adapt to not only changing circumstances but also changing client requirements.
I am a team player and enjoys the dynamic m of collaborating and engaging productively with other design professionals, marketing and sales teams. However I am highly organised and possess the ability to successfully run multiple projects simultaneously. I remain calm under pressure which allows me to priories and structure my own workload to tight deadlines and maintain high standards. 
I am punctual, extremely motivated and an eagerness to continue to hone, learn and develop new skills.
References available upon request.